Summary
As mainstream consumers become more aware of protein's benefits in supporting active lifestyles, muscle health, weight wellness and cardiometabolic health, they are fueling demand for protein, and interest in plant proteins is also rising. The market growth of plant-based protein options can be linked to multiple consumer drivers including consumers becoming more proactive about their health and wellness, greater attention being paid to the ethics and sustainability associated with meat consumption and an avoidance of consuming animal based protein that potentially contains hormones or antibiotics. These factors can resonate with all types of consumers, and the increasing number of vegetarian, flexitarians and vegans are not the only ones contributing to the demand for plant protein. Furthermore, with a growing population and need for alternative food sources, plant-based options are in demand to help diversify diets and spread resources.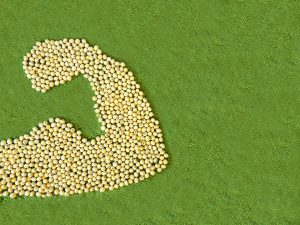 Food and beverage manufacturers responding to this demand are finding that developing food and beverages with plant proteins, whether it be in the format of a snack bar, nutrition shake, or meat alternative product, comes with inherent consumer barriers and formulation challenges. For example, current plant-based proteins and meat alternative products often don't meet consumers' expectations for appearance, taste or texture. And while consumer knowledge of nutrition and good protein sources is increasing, taste remains the number one purchase motivator. Furthermore, finding plant proteins with high nutritional quality is a challenge for product manufacturers because the nutritional value of plant-based proteins often falls behind animal-based proteins.
In order to successfully meet the needs of consumers, food and beverage manufacturers need to leverage insights into the marketplace and find the right plant-based protein solution that appeals to consumer demands. An expert understanding of how plant protein sources and processing technologies impact product formulation, nutritional values and tastes profiles is essential to product innovation in this space. Bringing taste and nutrition together in this way will help manufacturers capture this growing demand and bring more innovative and uncompromising products to the market.
Join us for a webinar that looks to the future of plant-based proteins and meat alternatives including the marketplace, consumer insights, nutrition benefits, sourcing and suitability, and how nutrition and food science can work together to improve the nutritional profile of plant protein products and  solve application challenges.
Speakers
Orlaigh Matthews, RNutr, Strategic Marketing Manager, Kerry – "What's Driving the Plant Protein Trend? Market Trends and Consumer Insights"
Anke Golde, MS, Senior R&D Director of Sweet & Cereals, Kerry – "Formulating Great Tasting and Nutritious Plant Protein Products: Technical Considerations"