Summary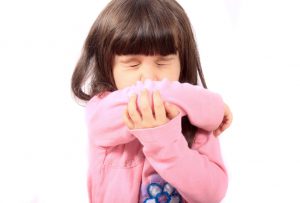 Consumers are taking a more proactive approach to their health and wellness, causing an increase demand for functional foods, beverages and supplements. Immune health benefits are among the strongest and growing demands for consumers, who want to support their health through nutrition and the products they consume. This webinar will take a full view of the immune health space including a look at the market and consumer demand, how nutrition can play a key role in immune health, and how the clinically proven immune health ingredient, Wellmune®, can help create innovative products that meet consumers nutrition expectations.
Speakers
Kelly Blaszczak, MBA, Strategic Marketing Director, Kerry
Kelly has spent the last 13 years in various global marketing leadership roles within the food, beverage and nutritional supplement industries. She holds an MBA, a Bachelor of Science in Marketing, and a certification in Digital Marketing. Her most recent role, Strategic Marketing Director for Kerry, includes leading the marketing strategies for Kerry's branded immune health ingredients.
Donald Cox, PhD, R&D Director, Wellmune
Dr. Cox leads Kerry's technical efforts for the Wellmune ingredient. Areas of responsibility include clinical research, regulatory filings, product development and technical services. Don has significant experience with the commercialization of natural products in the industry. Don has worked exclusively in the natural products industry during his career. He has held positions with Biothera, DKSH North America, Cargill and Diamond V. Dr. Cox has a Ph.D. in Food Microbiology from Cornell University and an MBA from the University of Iowa.