Staying at home with minimal human contact can significantly increase our feelings of loneliness. People of all ages may experience loneliness. However, older people, particularly those living alone and advised to "cocoon", are especially vulnerable. Loneliness and social isolation can negatively impact our mental and physical health (1), in part through adversely affecting behaviours like healthy eating and physical activity. Taking good care of ourselves is vital to ensure we emerge from the "lock down" healthy and ready for life after COVID-19.
How social isolation impacts eating and nutrition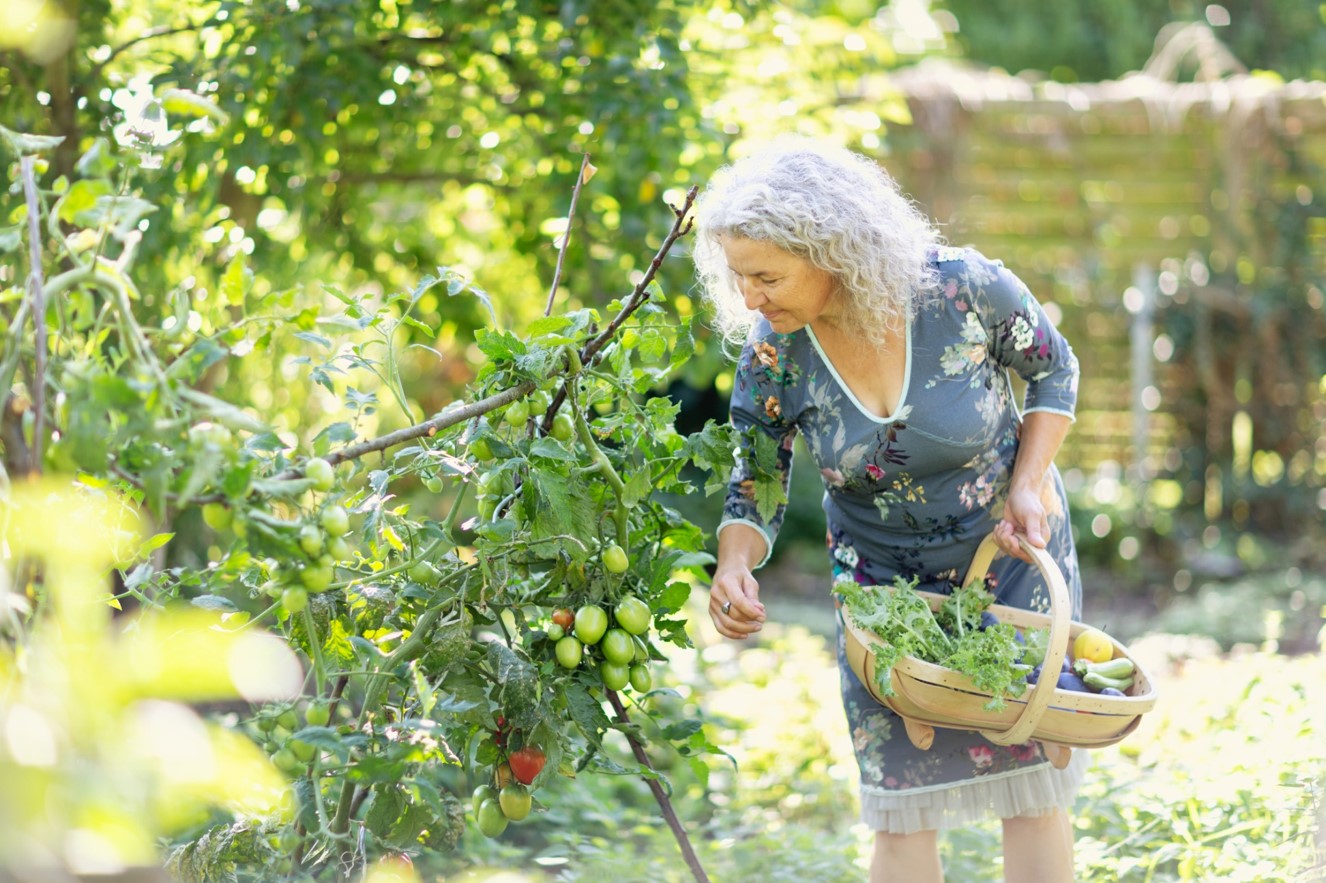 Food and social interaction are deeply intertwined. Food is often shared and represents a way of connecting with others: eating together at mealtimes, cooking for loved ones or feasting together during celebrations. Social distancing means that these social aspects of eating have been temporarily removed for people living alone. In addition, feelings of loneliness, reduced accessibility to food and changes to normal daily routines can pose nutritional challenges.
Research shows that social isolation and loneliness are associated with reduced appetite (2), lower food intake (3), reduced physical activity (4) and increased risk of under-nutrition among older people (5). On the other hand, while under-consumption of food is more common in socially isolated older adults, some individuals may respond to isolation and COVID-related anxiety by using food as an emotional coping mechanism leading to overeating. In addition to affecting how much we eat, isolation also appears to affect what we eat. Socially isolated older adults consume fewer fruits and vegetables (4) and eating alone more frequently is associated with lower dietary variety (6). Cooking for one may reduce the motivation to cook and enjoy a "proper meal" (7) and instead older adults may opt for quick, nutritionally incomplete meals like tea and toast.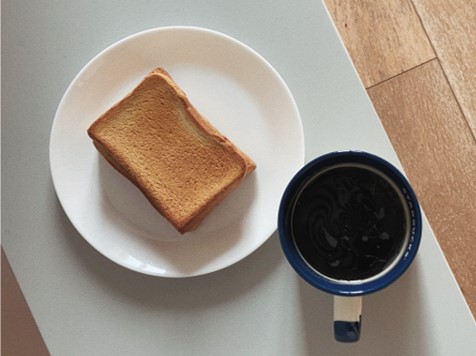 Mitigating the impact of isolation on health
Currently, staying at home is critical to protect our health and the health of others. However, it is imperative that we engage in healthy behaviours at this time in order to mitigate the harmful effects of the physical inactivity and isolation that can accompany staying at home. Eating well, particularly in combination with physical activity, can prevent malnutrition and nutrient deficiencies, improve our feelings of well-being, help preserve muscle mass, strength and mobility, promote gut health, support the immune system and lower the risk chronic illnesses and infectious diseases (8).
Tips for eating well during social isolation
1. Take steps to combat loneliness to help prevent the adverse effects on appetite and food intake.
-Connect virtually – make frequent telephone or video calls to family and friends
-Structure your day and your sleeping habits – having a daily routine can provide a sense or normality and control
-Keep busy – brainstorm tasks and activities you can do from home (exercising, gardening, reading, cleaning, crosswords etc.)
2. Maintain good eating habits
-Keep a regular meal pattern – this can provide structure to your day and can help to create awareness around how much and what you are eating
-Plan meals ahead of time, and try to include high protein foods, whole grains, fruits, and vegetables at each meal
-Mix it up – try to eat a variety of different food rather than sticking to the same meals each day
3. Stay motivated when cooking for one
-Have a virtual lunch or dinner date with a friend or family member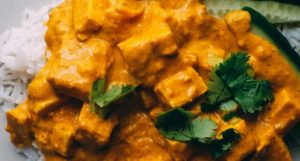 -Bulk cook easy-to-prepare, one-pot dishes like curries, stews and soups when you're feeling energetic. Freeze individual portions for days when you don't feel motivated to cook.
-Keep a well-stocked food cupboard so that you always have some ingredients to hand to make a simple meal
4. Check in with your appetite and your food intake
-If you find your appetite is lower than normal and / or you are unintentionally losing weight, try eating small, nourishing snacks frequently (e.g. high protein drinks, yogurts, crackers and cheese, or dried fruit and nuts) and add extra calories to meals (e.g. add milk, skimmed milk powder or cream to soups and mashed potatoes, or use full fat dairy products)
-Include physical activity in your day 
-Speak to your doctor if you are worried or continue to lose weight
How companies can adapt these strategies to improve nutrition of older adults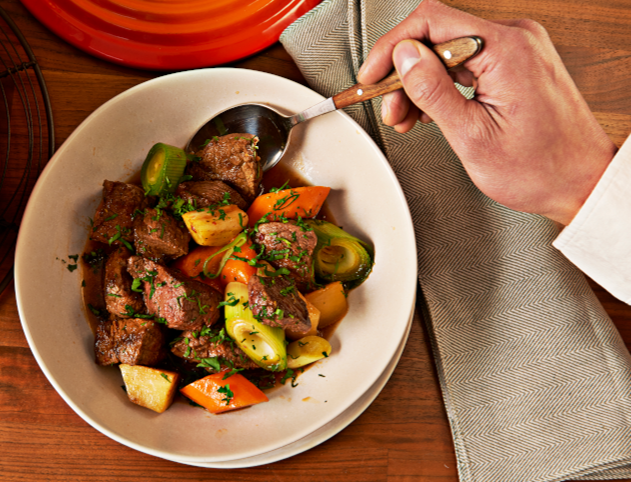 Managing Director Sue McVie of Oakhouse Foods, which provides frozen, prepared meals direct to the homes of older adults, outlines some ways she sees companies can bring the strategies from this article to life.
Loneliness is a significant issue amongst the elderly consumer and can result in loss of appetite and poor nutrition. From a nutritional perspective, we know that our customers' appetites can be small. Some strategies that can be used to help maintain nutritional balance include more frequent, smaller portions like 'mini-meals' and 'lighter bites', as well as making sure there is a diverse range of foods offered to encourage dietary variety.
For companies looking to adapt dietary strategies to improve nutrition of older adults, finding ways to increase dietary variety, nutritional density for smaller appetites, and frequent engagement can be key for success.
References

Leigh-Hunt N., Bagguley D., Bash K., Turner V., Turnbull S., Valtorta N., Caan W. (2017) An overview of systematic reviews on the public health consequences of social isolation and loneliness. Public Health 152:157-71.
Ramic E., Pranjic N., Batic-Mujanovic O., Karic E., Alibasic E., Alic A. (2011) The effect of loneliness on malnutrition in elderly population. Med Arh 65(2):92-5.
Walker D., Beauchene R.E. (1991) The relationship of loneliness, social isolation, and physical health to dietary adequacy of independently living elderly. J Am Diet Assoc 91(3):300-4.
Kobayashi L.C., Steptoe A. (2018) Social Isolation, Loneliness, and Health Behaviors at Older Ages: Longitudinal Cohort Study. Ann Behav Med 52(7):582-93.
Boulos C., Salameh P., Barberger-Gateau P. (2017) Social isolation and risk for malnutrition among older people. Geriatr Gerontol Int 17(2):286-94.
Ishikawa M., Takemi Y., Yokoyama T., Kusama K., Fukuda Y., Nakaya T., Nozue M., Yoshiike N., Yoshiba K., Hayashi F., Murayama N. (2017) "Eating Together" Is Associated with Food Behaviors and Demographic Factors of Older Japanese People Who Live Alone. J Nutr Health Aging 21(6):662-72.
Whitelock E., Ensaff H. (2018) On Your Own: Older Adults' Food Choice and Dietary Habits. Nutrients 10(4).
Volkert D., Beck A.M., Cederholm T., Cereda E., Cruz-Jentoft A., Goisser S., de Groot L., Grosshauser F., Kiesswetter E., Norman K., Pourhassan M., et al. (2019) Management of Malnutrition in Older Patients-Current Approaches, Evidence and Open Questions. J Clin Med 8(7).

Caoileann Murphy, PhD, RD

Dr. Caoileann Murphy (M.Sc, Ph.D) is a Registered Dietitian and Postdoctoral Fellow in the Institute of Sport and Health at University College, Dublin. Caoileann's research investigates the role of nutrition and exercise in slowing the age-related loss of skeletal muscle mass and strength, with the goal of developing lifestyle strategies to improve healthy ageing.