Key takeaways from Pangborn 2019:
Eating experience and environment has a large impact on food preference. Researchers and those seeking to maximize food preference need to consider consumer experience, using immersive techniques (e.g. augmented reality) to collect more realistic data.
Sensory cues can be used to design products that can help make the healthy choice easier for consumers. For example, different textures can be used to help people feel more full when consuming smaller portions without compromising their taste experience.
Big data and the quest for new consumer insights to stay relevant
The theme of Pangborn 2019, a conference on sensory science and food preference held every 2 years, was 'Engage with the future'. There was a broad acknowledgement among researchers and food industry leaders that the future is now, and for many this meant a move towards 'big data'.  Whether using social media and e-commerce sites to access 'real-world' consumer insights (e.g. A. Arellano-Covarrubias, Mexico), or adopting machine learning algorithms to enable big businesses to stay relevant by innovating earlier and faster (e.g. L. Depoortere, Belgium), methods to harness big data were at the top of the agenda. There was an important cautionary note to this trend, however, with others highlighting the inevitable trade-off between quality and quantity when acquiring these data, and urging businesses to consider how meaningful their big-data sensory and consumer insights truly are (e.g. T. Davis, UK).    
Will augmented reality help place sensory and consumer science in context?
The relevance of traditional sensory and consumer methods and approaches was also a hot topic. The continued development and reformulation of food and beverage products is increasingly important, but optimising the impact of these products on health and wellness will require a much stronger integration with nutrition and psychological sciences.  Despite clear sugar and calorie- reduction targets by governments world-wide, it was pointed out that we still do not know how best to label and present these reformulated products in a way that optimises consumer perceptions and behaviours (e.g. K. McCrickerd, Singapore). One problem is that traditional sensory and consumers approaches often fail to set the right context (a problem of ecological validity).
Whether consumption is at home (e.g. J. Delarue, France) or on the International Space Station (e.g. G. Douglas, USA) a consumer's immediate environment, mood and motivations will impact how they perceive a food and the choices they make.  Businesses are exploring Augmented Reality (AR) as a way to evoke realistic contexts during sensory and consumer testing and involve consumers in the co-creation of packaging design (e.g. L. Hewson, UK). While consumers appear to find this approach more engaging, realistic and enjoyable than traditional sensory and consumer tests, the true value-added from adopting this technology still remains to be seen.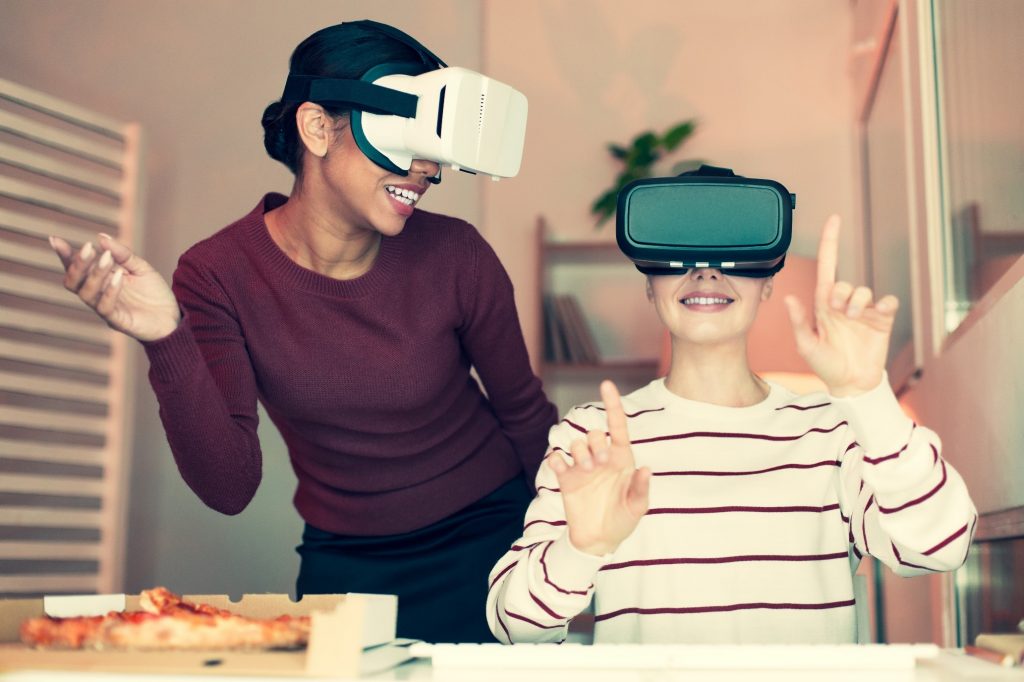 A stronger focus on integrating Sensory, Nutrition and Health
A key message from the meeting was the link between sensory perception and health related behaviours. Food choices and intake decisions are informed by the sensory information perceived during consumption, and the taste, smell, and texture are important in guiding our eating behaviours. Several sessions at the Pangborn meeting focused on the impact of sensory cues on health, focusing on portion selection (e.g. M. Peng, New Zealand), texture cues and expected fullness (e.g. P. Varela, Norway) and new measures of oral processing behaviour (e.g. R. Srivastava, France).
The Kerry Health and Nutrition Institute co-organised a workshop entitled 'Sensory Science as the Bridge between Consumer Behaviour, Nutrition and Health' to highlight how sensory research is uniquely positioned at the nexus between food science, nutrition and consumer behaviour to better understand how perception can influence food intake, and be used to moderate the flow of energy and nutrients through our diets.
The workshop presented the latest findings at the interface of sensory and nutritional science, starting with a talk on the role of energy intake rate (kcals/min) in promoting calorie intake, and opportunities for sensory cues to support calorie reductions (C. Forde, Singapore). Prof Kees De Graaf from Wageningen University (Netherlands) highlighted some common mis-perceptions about the role of sweetness in dietary energy intakes, while Prof. Robin Dando (USA) shared exciting new findings that demonstrate the impact of increased weight gain on the development of taste buds, and the impact taste sensitivity changes can have on food choices. Finally, Dr. Nikos Pagidas from Kerry Taste and Nutrition highlighted a number of practical examples of sensory approaches to reformulating real products, while sustaining consumer appeal and satisfaction.
The meeting closed with the announcement that the next Pangborn meeting will be help in August 2021 in Vancouver, with the theme "Sustainable Sensory Science" – we look forward to seeing you there!
Ciarán Forde, PhD
Keri McCrickerd, PhD

Dr. Keri McCrickerd graduated from the University of Bristol with a B.Sc. in Experimental Psychology. She then began a 4-year PhD funded by the BBSRC DRINC initiative, with Prof. Martin Yeomans and Dr Lucy Chambers at the University of Sussex. Her PhD research considered how cognitive and sensory cues present at the time of ingestion could be optimised to improve the satiating power of nutrients consumed as a beverage. After completing her PhD, she joined the Clinical Nutrition Research Centre (SICS) in January 2015 as a Research Fellow in behavioural nutrition to work with Dr. Ciaran Forde and the Sensory and Ingestive Behaviour team. Full bio.

Nikos Pagidas, PhD

Nikos Pagidas is the Sensory & Consumer Sciences Manager at Kerry Europe & Russia, supporting new product development and strategic taste & nutrition initiatives. Previously, Dr. Pagidas was the Sensory & Consumer Insights Director at Sensory Research Ltd. providing multinational companies with training and also support on their sensory and consumer research needs. Dr Pagidas has also worked as a researcher at University College Cork, developing nutraceutical products with optimised sensorial properties.Dr. Pagidas received his Ph.D. from University College Cork and his M.Sc. from the University of Teesside.