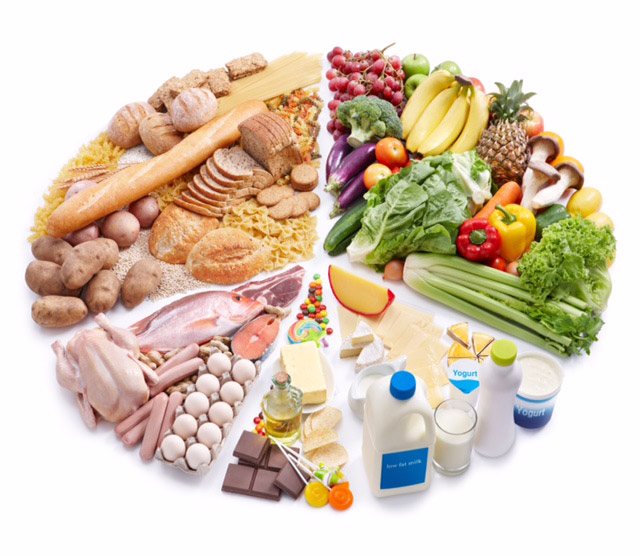 In today's fast paced lifestyle, convenience and on the go nutrition have taken the center stage of food choices. This has not only impacted individual consumption patterns, but has also increased the scrutiny of the nutritional features of food and beverages consumed and their functional health benefits. Furthermore, the westernization of lifestyles (diet, physical activity, daily living) continues to have a negative impact on public health in developing countries. Large portion sizes, highly refined foods, high intakes of added sugar and saturated fat coupled with low intakes of whole grains, fruits, vegetables, and dietary fiber are the epitome of current dietary intakes, contributing to the global public health crisis. Across the globe, we are seeing public health challenges such as the increasing prevalence of obesity and diabetes, not just in the older individuals, but across all ages and socioeconomic status. This has substantially increased the focus on improving the nutritional quality of the food supply to enable more nutritious and healthier food and beverage choices, while maintaining convenience. What we eat is fundamental to our health – as Hippocrates put it "Let food be thy medicine and medicine thy food."
Gone are the days of three meals a day; the current day consumer is on average consuming six or more meals a day. Hence the food and beverage selections have to accommodate the nutritional needs of changing consumption patterns, in particular the grazing habits of the frequent consumer, by delivering smaller and more nutrient dense portions. Health and wellness trends suggest that current consumer demands for "Free-From," "Better-for-You," "Good-For-You," food and beverages are increasing. The food and beverage industry has responded, for example, by removing artificial colors, artificial preservatives, reducing saturated, fat, sodium, removing trans fat and partially hydrogenated oils, and increasing protein, whole grains, and fiber. Consumer packaged goods (CPG) companies are supporting organizations, such as the Healthy Weight Commitment Foundation (HWCF), which aims to help to reduce obesity by removing 1.5 trillion calories from the U.S. food supply by 2015. We have also seen major CPG companies like Kraft, Pepsi, and Kellogg's reacting to health and wellness trends by removing artificial flavors and colors, and lowering sodium and sugar from some of their iconic brands. Additionally, the portion sizes of common foods are being adjusted to help reduce overconsumption.
Policy makers have also responded by making recommendations such as decreasing added sugar content to 5%-10% of total energy content; improving nutrition facts panel;
implementing front of pack labelling e.g. the traffic light system; changing school nutrition regulations; taxation of nutrients that are over consumed, and requiring disclosure of nutrition information on restaurant menus – all in the name of helping the consumer to make more healthy and nutritious food choices.
Achieving a balance in our daily intake, is not about "dieting;" but rather making the right food choices to nourish our bodies to energize and stimulate us to be more productive. By tuning into our body's needs, we are able to make better choices. For example, we are encouraged to practice "mindful eating", whereby we should be conscious of what we are eating and be "present" when consuming food and beverages. In other words, we need to avoid "mindless eating." The American Journal of Clinical Nutrition reported that eating while distracted by watching television or working can prompt a person to not only eat more at that meal but could contribute to increased food consumption later in the day. The need to allow time to enjoy and savor our food at mealtimes is clearly at odds with our increasingly busy lifestyles – a challenge that all participants in the food chain; individual consumers, society and industry, must find ways to address.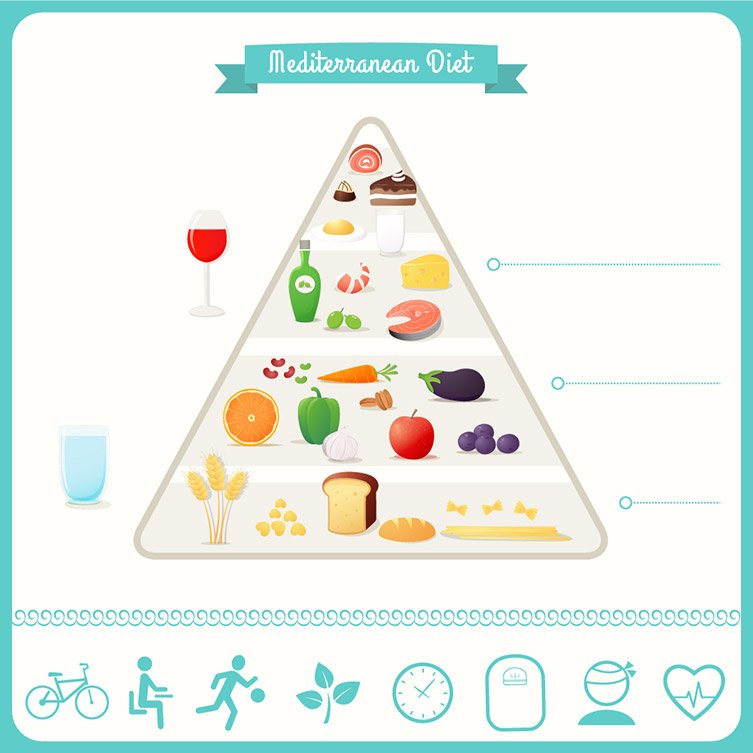 To achieve individual dietary intake recommendations, choices have to be simplified. According to Dr. Brian Wansink from Cornell University, USA, the average individual makes 250 decisions about food every day, yet we cannot really explain more than 200 of them. Dr. Wansink suggests that most of us don't overeat because we are hungry, we tend to overeat because of the increasing socialization of food and beverage consumption and the lack of a discipline and routine around food consumption.
How Can Balance Be Achieved?
Balance can be achieved by following the basic principles of moderation and inclusion of all the key food groups in one's daily diet:
* Include at least five servings of a variety of fruits and vegetables daily. [A serving is one piece of fruit, ½ cup of vegetables, 1 cup of salad greens, or ½ cup of juice (choose juices without added sugar or corn syrup)];
* Increase intake of whole grains (at least 3 servings) and limit refined grain products;
* Consume a good mix of lean proteins, both animal (unless vegetarian) and plant. Eating a variety of proteins will ensure that you get all of the amino acids (building blocks of protein) that the body needs to maintain the key functions of proteins; Nuts and seeds are also good sources of protein. Tofu, tempeh, and other soy-based products are excellent sources of protein and are healthy alternatives to meat;
* Include low-fat dairy (reduced-fat or fat-free cheeses, milk, and yogurt), dairy products provide calcium, vitamin D, and other essential nutrients;
* Consume adequate amounts of the healthy, more beneficial fats and oils, by obtaining the majority of dietary fats and oils from plants and fish while minimizing the saturated animal fats;
* Limit nighttime snacking;
* Choose nutrient dense rather than energy dense foods;
* Track food intake and incorporate daily physical activity (30-60 minutes);
* Limit consumption of foods containing high levels of sodium, added sugar, saturated fats or trans fats
If the obesity epidemic is to be tackled a balanced, nutritious diets are to be the order of the day, responsibility and action must be taken at industry, social and individual level. It is clear that change is afoot and awareness is building. Now the entire food supply chain in tandem with government and regulatory stakeholders must build momentum in lockstep with consumers to effect real change and tip the balance in everyone's favour.
Authors:
Satya Jonnalagadda Ph.D., MBA, RD

Satya Jonnalagadda Ph.D., MBA, RD has a strong Human Nutrition and Foods background in research, education, and clinical care, with areas of expertise including, chronic diseases treatment and management, specifically Cardiovascular Disease, Diabetes, and Obesity; Sports Nutrition, and Critical Care Nutrition.

Sheelagh Pentony

Marketing Communication Manager – Nutrition, Kerry

Sheelagh Pentony graduated from Dublin City University with an honours degree in International Marketing and Languages. She joined Kerry in 2013 and has worked in a central marketing communications role before joining the nutrition team in 2015. Sheelagh has worked in various international marketing roles for the food, agribusiness and diagnostics industries over the last 10 years.