At the 18th World Congress of Food Science and Technology in Dublin, Ireland (also known as IUFoST 2016), collaboration was the revealed as the key to address global food and nutrition challenges. Scientific leaders from over 90 countries convened at the meeting to find the best ways to provide the world's population with safe, sufficient, affordable, and nutritious food. Discussions on topics ranging from nutrient deficiency to sustainability all boiled down to the same key message:
Collaboration must be the driver for any effective solution
In other words, we must look outward if we want to drive meaningful innovation. Nutritionists should communicate with food scientists to create healthy foods that people want to eat. Food companies should communicate with academic scientists to find new applications for their technologies that can improve health. Governments should communicate with manufacturers to ensure food fortification legislation is realistic to implement. Rather than continuing to silo ourselves by looking inward, we must look outward to widen our perspective and learn. Partnership between nutrition, food science, and technology is essential to deliver innovative solutions. Here are some highlights from the conference of collaboration in action.
1) Global public health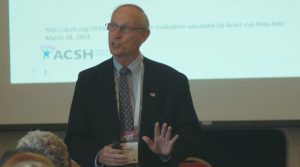 The world's population is estimated to be greater than 9 billion people by 2050, meaning systems must be established that can sustainably produce food to match the population growth. Even now, there are many countries where limited food access and nutrient deficiencies cause serious burdens on the population's health. Potential solutions include fortification to meet micronutrient needs, smart/precision/digital farming, or novel and traditional methods of food processing.. Examples from IUFoST 2016 of collaboration addressing global public health concerns include:
2) Nutrition as a driver for innovation
Health conditions such as obesity, diabetes, sarcopenia, and osteoporosis are prevalent worldwide. Advances in nutrition science can help identify nutrients or food components which can help prevent or manage these conditions. IUFoST 2016 highlighted some advances to help us determine what we can put into food to improve health: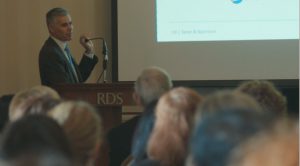 3) Technology-driven innovation
Advances in food science and technology are what bring nutrition science to life. Without these innovations, incorporating nutritious or functional ingredients into a food in a way that consumers want to buy and eat can be a major hurdle. Technology is also what allows us to address issues such as sustainable food production, fortification, and manufacturing. Many of the conference sessions focused on this area:
The innovations discussed at IUFoST 2016 were truly outstanding. On a global scale, sustainable food systems which improve food security are critical to meet the needs of the global population. Communication and collaboration between governments, academic scientists, and the food industry allows challenges to be solved that would otherwise be impossible. This gathering of scientists was a perfect demonstration of the importance of looking outward to drive innovation and meet the world's needs.
Video highlights: Missed the conference but want to see more? Check out the videos below.
---
Kerry's sponsored sessions at IUFoST 2016 provided a forum where the food industry and academic scientists to came together to share and learn about innovations happening in food science and nutrition. Through the Kerry Health and Nutrition Institute, we continue to engage with thought leaders to identify solutions that meet the growing global demand for nutritious food that tastes good.