Low-calorie sweeteners are go-to solutions for sugar reduction in foods and beverages, but it can be hard to know which one to use. They all have different taste characteristics, as well as different impacts on health.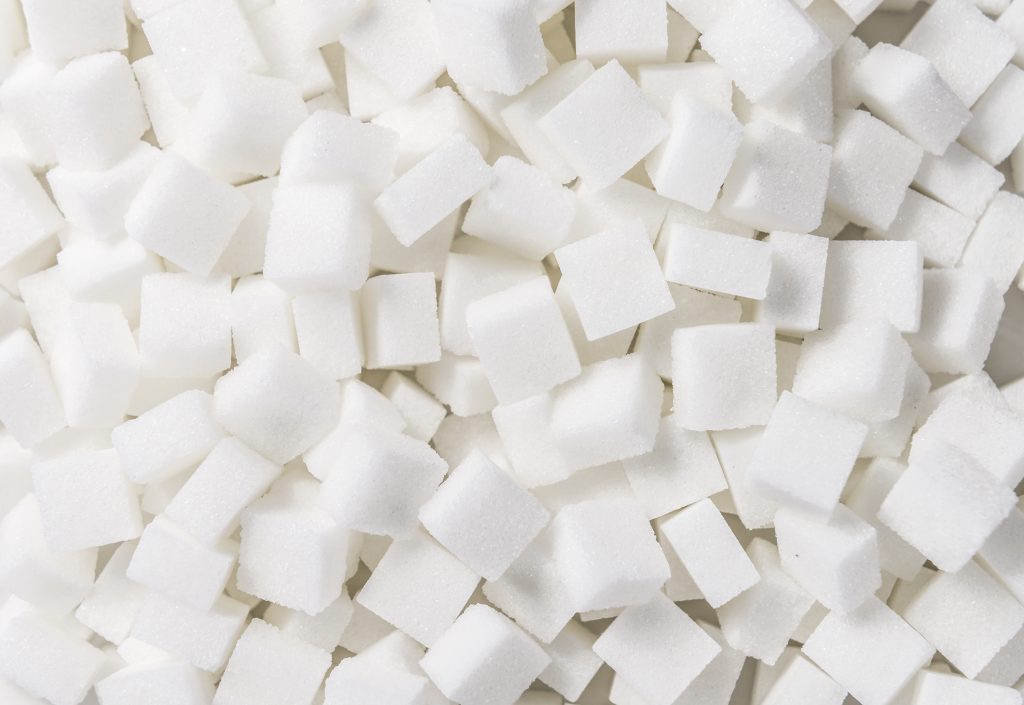 A recent study from researchers at Purdue University studied which low-calorie sweetener is the best for weight management, the primary reason to reduce sugar in the diet. They compared sucralose, aspartame, saccharin, and rebaudioside a (rebA, the chemical responsible for the sweetening power of stevia) to sucrose (table sugar) and found that sucralose (e.g. Splenda®) could be the most beneficial for weight management.
In the study, participants were given a sucrose drink that contained 400-560 calories per day, or a drink containing one of the four low-calorie sweeteners, which contained <5 calories per day, over the course of 12 weeks.
Since the sucrose group was consuming far more calories than the other group, it's no surprise that participants consuming the sucrose beverage gained weight over the course of the study (about 1.85 kg or 4 lbs). What is surprising, though, is that the people consuming the saccharin beverage gained the same amount of weight.
The sucralose beverage group was the only group to lose weight over the course of the study. Results showed the people in this group were eating fewer times per day at the end of the study compared to the beginning. It's possible the sucralose helped participants feel full for longer, although this was not measured in the study.
| | |
| --- | --- |
| Get KHNI articles delivered to your inbox | |
What does it mean?
The main takeaway is that low-calorie sweeteners do have a role to play in helping people manage their body weight. The ideal way to reduce sugar intake is by eating fewer sugar-rich foods, but there is also a role for the food and beverage industry to play in reducing the sugar content of foods and beverages.
Although sucralose was shown to be the most effective in this study, it's important to remember that this is just one study among a larger body of research. For example, a review on low-calorie sweeteners from 2012 found that there is good evidence for aspartame in improving body weight and reducing appetite. It is best to look at the big picture and keep low-calorie sweeteners in the sugar reduction toolbox if weight management is the goal.