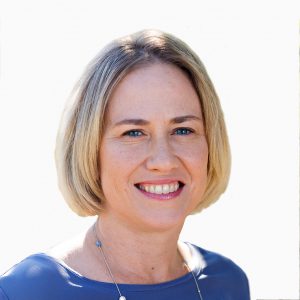 The Kerry Health and Nutrition Institute are delighted to announce that Maria Marco, Ph.D. has been appointed as a Scientific Advisor to the Kerry Health & Nutrition Institute.
Supported by Kerry's science and nutrition teams, the aim of the Kerry Health and Nutrition Institute's Scientific Advisory Council is to guide Kerry's research and innovation teams on some of the fastest growing areas in the science of nutrition and health.
Dr. Marco has led numerous projects investigating probiotic Lactobacillus, emphasizing the impact of diet and delivery matrix on probiotic function. This research also explores how health can be improved by using fiber to modulate the structure and function of the gut microbiome.
Marco received her PhD from the University of California, Berkeley. She worked as a postdoc and subsequently as a scientist at NIZO food research, in the Netherlands. Dr. Marco initiated her laboratory at UC Davis in 2008, has over 80 publications in refereed journals and numerous patents, has received an American Society for Microbiology Distinguished Lecturer award and serves on numerous advisory and editorial boards.
Commenting on her appointment to the Scientific Advisory Council, Dr. Marco said:
"Microbiome research is expanding and developing to a point that will soon deliver new and improved, microbial-powered nutrition. Expansion of work on food microbiomes will lead to the development of tastier, healthier foods and beverages with expanded quality and safety characteristics as well as opportunities for precision nutrition to the human digestive tract."
Neil Cracknell, President and Global CEO, Applied Health & Nutrition, Kerry commented: 
"Maria brings a depth of expertise not just in probiotic research in Europe and US, but in the area of probiotics in food applications.  From what we are seeing from consumer demand here, this is a really exciting space and we are delighted that Maria is now a Scientific Advisor to the Kerry Health and Nutrition Institute."