Acacia fibre (also called gum acacia or gum arabic) is a novel source of soluble dietary fibre. In recent years, the popularity of Acacia fibre as a food ingredient has grown strongly at 27% CAGR (2016-2020), with Western Europe accounting for greater than 50% of new product launches (Innova Ingredient Sizing, 2022) due to its health benefits and functionality in foods and beverages.
What is Acacia Fibre?
Acacia fibre (gum arabic/gum acacia) is a form of soluble dietary fibre produced using the natural exudate from the Acacia tree in the Sahel Region in Africa. It is harvested in a very similar way to another exudate you may be more familiar with: maple syrup from the Maple tree. Acacia's use in food dates as far back as the 9th century, where it expanded its global footprint through trading on ancient spice routes.
Fibre is drastically under-consumed in the US and Europe
Fiber is linked to a wide range of health benefits, but many parts of the world consume fibre-deficient diets. Reformulating with fibre presents an exciting opportunity for food and beverage manufacturers to innovate through fibre fortification while simultaneously reducing the calorie content of food by enabling sugar or fat reduction. Fibre is mainly found in foods like fruits, vegetables, and legumes, which many people do not consume enough of. There is an opportunity for the food and beverage industry to improve public health by adding fibre to foods and beverages people are already consuming.
Fibre Statistics
Although people are under consuming fibre, consumers are catching on to the health benefits of fibre and are looking to get it more easily in the foods they are already consuming.
More than 60% believe that eating more fibre is the best way to manage digestive health (Kerry Global Consumer Survey – Digestive and Immune Health, 2019).
Fibre is the most widely used positioning related to digestive health (Innova 2021).
68% of global consumers are influenced by sustainability when purchasing F&B products in store (Kerry Consumer Research, Sustainability in Motion, 2021), 42% of consumers agree that 'a product is not healthy if it is not also sustainable' (Innova, 2021).
Fibre fortification can help meet public health needs, but choosing a fibre can be challenging
These figures show that there is great opportunity to fill a public health need and consumer demand at the same time. This important public health challenge is being taken up by food and drink manufacturers through such programs as the UK Food and Drink Federation's recently launched initiative dubbed "Action on Fibre", with organisations proactively pledging to bridge the fibre gap across bakery, beverage, cereal and snacks categories.
However, fibre addition is not always straightforward. It can be hard to find a source of fibre that is easy to add to foods and beverages. For example, some fibres cause beverages to thicken or become more viscous, which can be undesirable. Different fibres also interact in different ways with the human body, which means fibre sources vary in their health benefits and side effects when consumed. It can be challenging to choose a fibre source, but acacia fibre is one source that can deliver health benefits while making formulation easier in certain applications.
Why is Acacia Fibre Gaining Ground?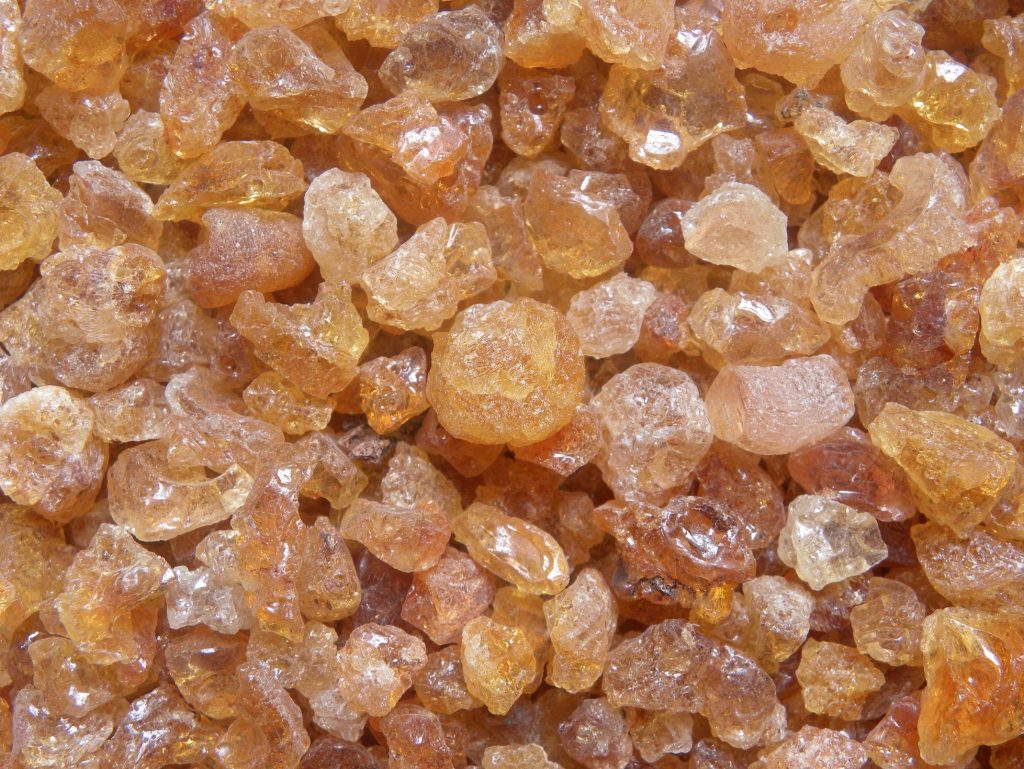 Acacia Fibre Health Benefits
Studies on Acacia show prebiotic effects and a role in digestive health
Clinical studies have shown Acacia fibre promotes the growth of healthy bacteria in the human digestive system. In a clinical trial, doses of 10 grams of acacia fibre per day led to a significant increase in Bifidobacterial and Lactobacilli, and the prebiotic effect was more effective than the same dose of inulin. A similar prebiotic effect was shown in another study by Cherbut et al., which was also linked to a greater stool weight, indicating a potential links to positive digestive health benefits.
Learn more about the market and consumer perspective on acacia fibre here
Acacia fibre has been linked to improvements in satiety and cardiometabolic health in studies
Acacia fibre may also play a role in weight management. In clinical studies, Acacia fibre has bene shown to significantly improve satiety at 5g/serving and subsequently significantly reduced the energy intake at first meal three hours after ingestion and the feeling of hunger for at least three hours after consumption with no compensation effect. When incorporated into foods and beverages, acacia fibre was linked to decreased hunger and improved fullness. Acacia fibre intake has also been linked to cardiometabolic health such as significantly improving fasting glucose levels, expanding potential uses for Acacia fibre beyond digestive health.
Acacia fibre does not cause as much GI discomfort as other prebiotic fibers
A major complaint with many consumers is that, despite a role in health, some fibres can cause negative side effects like excess gas production and bloating even when consumed at amounts as small as 5-10 grams per day. This has led many to seek alternative fibres that are linked to health benefits but do not cause GI discomfort. In studies using acacia fibre, doses up to 40 grams per day were well-tolerated with no significant increase in discomfort and led to fewer reported side effects than FOS, demonstrating excellent digestive tolerance for acacia fibre.
*Check with local regulatory bodies for country specific claims
Global regulatory bodies recognize the health benefits of Acacia as a fibre source. The application of Acacia fibre can deliver a high concentration of soluble dietary fibre (minimum 85%) that enables a "High in Fibre" claim (6g of fibre per 100g of product in Europe). Last year, the U.S. Food and Drug Administration announced that it intends to propose that "Acacia (Gum Arabic)" also known as gum acacia, be included as part of the FDA's definition of dietary fibre further propelling Acacia fibre as a key solution to increase the uptake of dietary fibre. The FDA has determined that the scientific evidence supports that gum acacia can help reduce blood glucose and insulin levels after it is eaten with a meal containing a carbohydrate that raises blood glucose levels.
Acacia Fibre is Sustainable
It has a role in sustainable agriculture. The Acacia tree helps helps combat desertification and increase other crops yields in the Sahel region in Africa
Farming of Acacia supports local communities. the harvesting of Acacia fibre is carried out by local farmers in a way that does not damage tree growth and forms an important source of secondary revenue, making it a critical income generator among vulnerable communities – up to 38% of total annual income
Acacia has a functional role in food and beverage beyond contributing fibre
Acacia fibre is non-cariogenic with minimum impact on the taste, aroma, texture and visual properties of food and beverage products. This makes it highly versatile across numerous applications such as bread, beverages, nutritional bars and cereals for manufacturers wishing to achieve a fibre claim and/or improve the nutri-score of their final product.
White bread: Although white bread is the most popular type of bread globally, its low fibre content gives it a poor mark on the nutrition scale. Acacia fibre–fortified white bread can provide up to a 300% increase in fibre per serving versus non-fortified white bread, a level that approximates the fibre content of whole wheat—all whilst maintaining the taste and consistency that leads so many consumers to purchase white bread products. Through application testing, sensory and texture analysis results confirm taste and aroma are unaffected negatively when Acacia fibre is incorporated. The same is true of measurements of loaf volume, softness, crumb and crust colour and there is little impact on dough rheology, making it easy for bakers to handle. Further application trials carried out demonstrated that other fibres on the market such as citrus fibre, soluble corn fibre and inulin can negatively impact the sensory and dough handling properties of bread. For example, inulin resulted in the bread being much more dense, lower volume, firmer and with an undesirable texture. Favourably, acacia fibre fortified bread remains comparable to reference "control" bread, making it a great candidate when choosing a suitable fibre for fortified baked goods.
Beverages: In beverages there are important practical considerations to take into account when fortifying with fibre. The fibre ingredient needs to be easily dispersible, highly stable in low pH and void of negative influences such as gelling, swelling or thickening. Acacia fibre meets these criteria with added benefits of improving mouthfeel and flavour enhancements. It has a role in reduced-sugar beverages due to the ability of the polysaccharide structure to improve the mouth coating effect, which holds sweeteners or flavour modulators in the mouth for a longer period of time and extending the sweetness perception. It has the ability to reduce the GI of food products and is Low-FODMAP and KETO diet suitable. The high fibre, increased satiety attributes of acacia fibre are particularly suitable for beverages in categories such as sports nutrition and those positioned as meal replacements.
Nutritional Bars and Cereals: Nutritional bars and cereals frequently fall into the high fat/sugar/salt category. Manufacturers looking to optimise their nutri-score and fortify with fibre should consider acacia fibre to improve the nutritional positioning of their product. Along with delivering a high concentration of soluble dietary fibre, acacia fibre supports the overall reduction of sugar in final application by working as a binder to partially replace sugar syrups. It also maintains moisture balance preventing dry mouthfeel over shelf-life, which is a common challenge of nutritional bars and cereals/ granola. This binding function is different than that provided by soluble fibres like inulin or FOS, which can act as bulking agents and provide sweetness but do not aid in binding. As a result, including Acacia fibre as part of a blend of fibres may enhance functionality of the entire system.
David Carr

David Carr is currently a principal scientist at Kerry with 20+ years' experience working with various hydrocolloids in food systems from both a manufacturing and product application perspective. He has specialised in Acacia processing and is a subject matter expert in Acacia purification, blending and technical applications.

Liz Lalor, MSc

Liz Lalor, BSc is currently a Global Marketing Manager for Kerry's Applied Health and Nutrition team. She has a strong passion for sustainability and seeking out ways to help produce nutritious food that is kinder to the environment, people, and communities around the world. She holds a Bachelor's Degree in Pharmacology from the National University of Ireland, Galway.